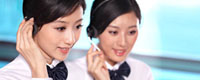 Name: mr.wong
Tel: +86-13989716979
Mobile: +86-15858859109
E-mail: [email protected]
Add: ruian,China
Skype: [email protected]



Product name : Foot fork

Product No. : 20191111144328
Details:
Main technical parameters
1. Input: DC5V/2A
2. Instantaneous output: 6500kv
3. Battery capacity: 6400mAh
4, capture equipment: aviation aluminum
5. Shrink size: 1.3m
6. Elongation size: 2.12m
7. Net weight of the machine: 2.5±0.15kg
8. Maximum diameter of crescent ring: 380±10mm
9. Diameter of the outer rod of the hand-held grip: 35±1mm
Stem diameter within 10, hand-held grip: 28 plus or minus 1 mm
11. Execution standard: GA/T 1145-2014 police restraint fork, Q/ rd006-2015 police multi-function arrester (enterprise standard)
Product features
1, with legs, fork neck function.
2, automatic locking function, internal use pull rod locking, more reliable, easy to operate.
3. The switch adopts lever button design, easy to open and close.
4. The fork head and rod body are made of aluminum alloy, which are durable.
5. The front end of the fork head is equipped with the capture and anti-release mechanism, and the fork extends inward to prevent escape, which is stable and reliable;With locking device, anti - stretch, anti - shrink.
6. There is a steel cone design at the tail, which can break the window and has a strong use value.
7, with electric shock, strong lighting, with buzzer alarm.