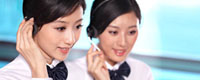 Name: mr.wong
Tel: +86-13989716979
Mobile: +86-15858859109
E-mail: [email protected]
Add: ruian,China
Skype: [email protected]



Product name : Explosion-proof ball

Product No. : 2019111993313
Details:
1. Large caliber.
2. Good protection performance and strong anti-explosion ability: the completely closed structure can effectively protect the personal safety of personnel, anti-explosion equivalent of 2 kg TNT.
3. Complete ejection and explosion, no need for close operation: open the ball cover with wireless remote control + remote wired control + hand shaking, the control distance is more than 20 meters, with strong anti-interference ability.
4. Light weight: explosion-proof ball weighs only 398 kg, which is easy to move.
5. There is no need for external power supply when using the product. It comes with its own power supply.
parameters
1. Outer diameter of explosion-proof ball :840mm;
2. Explosion-proof ball diameter :600mm;
3. Overall size: 1050*840*1170mm;
4. Weight: 398kg;
5. Anti-explosion equivalent: 2kg(TNT);
6. Remote control distance: over 20m.