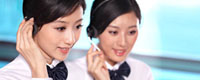 Name: mr.wong
Tel: +86-13989716979
Mobile: +86-15858859109
E-mail: [email protected]
Add: ruian,China
Skype: [email protected]



Product name : Modular long truncheon

Product No. : 20191130142842
Details:
The combined long truncheon (metal bar) is a type of long truncheon that can be connected quickly. It is made of two long truncheon with connecting parts at both ends. It is a non-lethal police instrument that will not cause permanent damage to the human body under normal blows and can protect police officers.
In an emergency situation, two batons can be connected in a few seconds to block the impact of the crowd.
It has more functions than ordinary batons, and it is equipped with an attack head at one end.
The rod body is covered with rubber cover, and the shock absorption is comfortable.
The utility model's connecting batons are characterized in that they include a handhold part, a hitting part and a connecting part, and the connecting part is a metal combination with screw connection. The outer end of the connecting part is connected with a handhold part, and the outer end is connected with a hitting part. The iron tube combination with screw connection is provided with a self-locking device.
The utility model can solve the technical problems existing in the traditional batons, such as the short size and the short action, and the small striking force due to the softness.
The utility model has the advantages of long distance, simple and flexible operation, low cost and easy to carry.