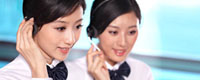 Name: mr.wong
Tel: +86-13989716979
Mobile: +86-15858859109
E-mail: [email protected]
Add: ruian,China
Skype: [email protected]



Product name : Enforcement recorder

Product No. : 2019123010355
Details:
Main features: high-end emba chip in the industry; detachable battery structure; complete functions; 4G real-time picture transmission
Parameters to describe
The processor A12A55
Protection class IP67
Applicable environment suitable for -30℃ to 60℃, humidity less than 90% of the working environment
Fall height 2.0m
Size 89 * 58 * 32 MM
The weight of 180 g
Battery removable structure design, 2400mAh
Display 2.0-inch TFT screen
The field of view is 126° horizontal
Video resolution 2560x144030p;
2304 x1296 30 p;
1920 x1080 45 p;
1920 x1080 30 p;
1280 x720 45 p/p;
1280 x720 30 p;
When the video recording resolution is 1920x1080, the resolution is 1150 lines.
When the resolution is 2304x1296, the resolution is 1250 lines
Video format MP4
Photo format JPG
Sensing type CMOS
The shutter APP can snap photos with one button, press the button to snap photos, and take photos automatically and at intervals
Infrared night vision Sensor automatically fills the light
Flash automatic/on/off optional
White balance auto
Photo pixel number test 42M(8000*5248) 28M (7104*3996) 20M(6016*3384)
12M(4608*2592) 8M (3776*2124) 4M (2688*1512)
The camera has 4 million physical pixels and can interpolate up to 42 million pixels
Positioning GPS/ beidou, base station multi-mode positioning
Wireless transfer-wifi WIFI function, the prototype can be controlled by the handheld device to take photos, record videos and set the set video resolution parameters, and the video files on the device can be downloaded locally
Wireless transmission -4G 1280*720, 960*540, 848*480 real-time 4G image transmission;Support real-time graph transmission, individual intercom, cluster intercom, GPS track tracking, platform local capture image photos, etc.
Mini USB 2.0 data interface to meet the ministry of public security data interface data transmission
The charging mode supports special adapters (DC 5V, 1500mA), USB interface charging, on-board charging and base charging
Storage media capacity factory default built-in TF memory card space is 16G, up to 128MB.
Horn high quality horn
Quality assurance 3C certificate
Recording function single button can be used to capture photos during recording, which should not affect normal recording. It can capture 4 million pixel hd photos and supports digital amplification
One key recording off after a key to open the video recording function
Key video marking key video, classified storage, in accordance with the standards of the ministry of public security
Pre-recording can retain the video before triggering recording (pre-recording time is optional)
Delay recording start delay recording, after pressing the button to stop recording, the specified time countdown to stop recording
After motion detection starts the detection function, the image automatically enters the recording, and stops recording after it is stationary
After the secret beat mode is turned on, the device will automatically turn off all prompt sounds and lights
On - board mode automatically start video, power - off countdown end video
H.264 video compression format
The night vision function can see the facial features of the characters at 8M away from the prototype and the human wheel outline at 15M away from the prototype
Browse, retrieve and playback have the function of browsing, retrieving and replaying the video and audio, audio, photo and other information stored by the machine in the way of time axis, photo support slide mode view, important files can still be marked in the process of view
Flashing lights + buzzer in law enforcement can be turned on to emit red and blue flashing warning lights with alarm bells
Time correction function law enforcement recorder can calibrate time through PC (to meet the standard requirements of the ministry of public security), GPS automatic correction
Abnormal alarm function law enforcement recorder has the function of battery undervoltage and storage overflow alarm.After the battery undervoltage alarm, the remaining capacity of the battery can ensure the normal recording of the law enforcement recorder not less than 5min, but not more than 30min