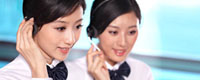 Name: mr.wong
Tel: +86-13989716979
Mobile: +86-15858859109
E-mail: [email protected]
Add: ruian,China
Skype: [email protected]



Product name : Alcohol tester

Product No. : 20191231143659
Details:
1. Product description
The main machine of jiuan 6000 alcohol detector adopts high performance, powerful processing capacity 32-bit embedded processor, high-precision all-metal air pump sampling system, advanced algorithm and fast reset circuit design, which greatly improves the test speed and significantly shortens the test reset time.The printer is integrated with the host computer, and the results will be printed immediately after the test is completed.
The main engine of the jiuan 6000 type alcohol detector adopts high-performance large-size electrochemical fuel cell type alcohol sensor, high-precision all-metal air pump sampling system, and inlet and exhaust channels are designed separately to eliminate residues in the gas channels, so that the detection accuracy requirements of the jiuan 6000 type alcohol detector have far exceeded international requirements.
2. Product features
1. Dual system design, two sets of sensors and air pumps are used in two sets of measurement modes to ensure accurate and reliable test results;
2. Imported electrochemical fuel cell sensor;
3. Patent flow detection technology;
4. Printing integration, the results can be printed and saved;
5. 3.2-inch touch screen design, good Angle of view, can input a variety of information;
6. 7.4v 2000mAh large capacity rechargeable lithium battery, can work for 1000 times on a single charge;
7. Up to 30,000 historical records can be stored, searchable and printable;
8. With GPRS wireless data automatic upload function, the system has corresponding supporting software, data cloud management;
9. High-light LED, convenient for night use;
10. The detection process is accompanied by voice prompts for smoother law enforcement.