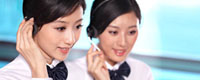 Name: mr.wong
Tel: +86-13989716979
Mobile: +86-15858859109
E-mail: [email protected]
Add: ruian,China
Skype: [email protected]



Product name : Cycling helmet

Product No. : 20201994725
Details:
Helmet shell material: impact resistant high quality ABS injection molding;
Mask light transmittance: 2MM scratch proof polycarbonate injection molding mask visible light transmittance not less than 85%;Mask anti-fog performance: wipe the mask surface clean, put it on the edge of the container containing 50℃±5℃ water, and keep the mask surface free of fog for 15s.
Absorption collision ability performance: the helmet should be worn on the corresponding head shape, which should be increased to 1835mm±5mm. The helmet should fall freely for 2 times in front, back, left and right optional places. No cracks should appear in the shell during the test.
Helmet penetration: use 3Kg steel cone, free fall test from 3M for 2 times, test site spacing not less than 75mm, steel cone shall not penetrate the helmet and contact with the head.