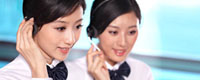 Name: mr.wong
Tel: +86-13989716979
Mobile: +86-15858859109
E-mail: [email protected]
Add: ruian,China
Skype: [email protected]



Company News
>> The U.S. army received a new generation of full-face helmets that saved soldiers' lives as soon as they were fitted
Soldiers in the U.S. army have begun receiving a new generation of full-face helmets known as IHPS.
The IHPS is called the "next generation head protection system" and is part of the soldier protection system (body armor) upgrade program.The helmet is similar in appearance to a full-cover motorcycle helmet.This provides greater protection for the head and face and weighs less than the combat helmets currently used by army soldiers.
Lieutenant colonel Ginger Whitehead, product manager for the IHPS program executive office, said the first IHPS helmets were shipped to an armored unit in Afghanistan several months ago.Less than a week after the unit took over, soldiers were saved by the full-face helmet.
Us army receives new full-face helmet to save soldier's life
The soldier was operating the weapon from the turret when there was a noise in the street.Amid the hubbub, a brick flew at the turret and hit the soldier in the neck, but luckily the jaw protection of the full helmet kept him safe."Said Ginger Whitehead.Neck protection is designed specifically for armored personnel on the roof to protect them from injury.
Another new IHPS ii helmet is also being tested in soldiers, said col. Stephen Thomas, manager of the army's soldier protection and personal equipment program.
Recently, about 150 second-generation IHPS helmets were sent to soldiers at fort riley, Kansas, for testing.The new helmet is lighter and offers a stronger level of protection.And the helmet's mounting does not need to be punched, so the carbon fiber integrity of the helmet's face can be better maintained.
Us army receives new full-face helmet to save soldier's life
Speaking at a conference on the sidelines of the army's annual fair, colonel Thomas said the light equipment would "lighten the burden" on soldiers and would be a "game changer".
The new soldier protection system is a complete package that includes a modular retractable bulletproof vest and a sleeveless version.The 8 size modules, which can stretch the length of the vest, allow soldiers of all shapes and sizes to fit.And the new female body armor has a v-shaped gap in the back to accommodate long hair, which will make many female soldiers more comfortable.It also includes a new tropical combat suit (IHWCU) made of advanced fibers.The main material is 57% nylon and 43% blended quick-drying cotton.The U.S. military will distribute two IHWCU and two conventional combat suits to infantry and armored units for initial training.