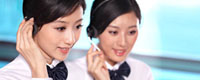 Name: mr.wong
Tel: +86-13989716979
Mobile: +86-15858859109
E-mail: [email protected]
Add: ruian,China
Skype: [email protected]



Company News
>> Armed police special operations personnel deep tianshan temper anti-terrorism skills
A special warfare detachment of the xinjiang armed police corps recently dragged its members to the hinterland of the tianshan mountains to carry out an anti-terrorism drill in the desert gobi against the background of "hunting and annihilating combat" to hone their counter-terrorism skills.
During the anti-terrorist drill, the special operations team quickly moved out after receiving the order and marched to the hideout of "violent terrorists".The terrain around the house where the "violent terrorists" were hiding was flat, which was not conducive to concealment. The special warfare team decided to fire smoke bombs and detonation bombs, covered with smoke screen, and relied on bulletproof vehicles to quickly break in, killing the "violent terrorists" at one fell swoop.As a result of the raid, another group of "violent terrorists" hiding nearby attempted to flee to the depths of the tianshan mountains.The special ops team quickly rearranged and launched the chase, however, the complex terrain presented a challenge for the special ops team.
The special warfare team use the rope to climb the cliff, fast pursuit, finally found in a valley "violent terrorists" traces.After fierce exchanges of fire, the remaining "violent terrorists" were annihilated.
This drill, the detachment also from the actual combat, carried out the armed attack, shooting, extreme physical strength and other technical and tactical courses, to hone the special warfare team in the complex region of counter-terrorism skills.