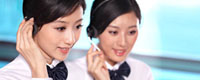 Name: mr.wong
Tel: +86-13989716979
Mobile: +86-15858859109
E-mail: [email protected]
Add: ruian,China
Skype: [email protected]



Company News
>> A smart patrol car was used in jinjiang, fujian province to automatically capture illegal activities
According to the introduction, the law enforcement vehicle is equipped with a police vehicle comprehensive patrol law enforcement system, set image collection, vehicle detection, vehicle feature recognition, face recognition, illegal behavior capture and video, GPS positioning in one, can achieve a full range of image collection, capture, intelligent analysis, data recording.
Specifically, during patrol inspection, law enforcement vehicles can identify in real time the characteristic information of vehicles driving forward on the road and parking on the side of the road. They can check, dispatch and control the counterfeit, license plate, non-annual inspection, non-scrapped motor vehicles and abnormal driving licenses, and identify and report to the police.It can automatically capture pictures of suspicious vehicles and transmit them to the rear end platform for comparison and verification.
Furthermore, during the patrol inspection of law enforcement vehicles, illegal traffic behaviors are found: illegal parking, illegal lane change, occupation of proprietary lanes, incompliance with pedestrians, driving according to the instructions, not according to the provisions of the indicator light, etc., the equipment will automatically detect, capture, identify the license plate, video, and automatically complete the collection of evidence.
This system solves the problem that the traditional fixed equipment has a limited range of capturing and is not easy to move. Police motorcycles can run on almost all urban roads and automatically capture illegal vehicles in the process of moving, realizing the combination of fixing and moving.