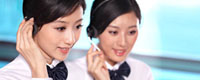 Name: mr.wong
Tel: +86-13989716979
Mobile: +86-15858859109
E-mail: [email protected]
Add: ruian,China
Skype: [email protected]



Product name : Riding boots

Product No. : 20201215415
Details:
1. Main fabric of boots: adopt high-quality black coaskin, which requires elasticity, good extensibility, moderate thickness and good air permeability.
2. Boot lining: it is made of knitted breathable and swept-releasing mesh cloth, which has the function of moisture absorption and sweat drainage.
3. Boot sole material: the outsole is made of natural rubber, anti-slip and wear-resistant, and the sole texture is designed to make it strong in grasping the ground and durable.
4. Boot protection requirements: the ankle of the boot, the windward side of the calf, the heel and the toe need to be equipped with buffer shock protection to protect.
5. Waterproof and breathable requirements for boots: boots should be waterproof.A thin film layer needs to be installed between the boot surface and the inner liner layer to provide waterproof and breathable effect.
6. Zipper: use a no. 5 resin zipper on the side of the boot.
7. Engineering plastic must be sewn to the toe of the boot to protect the upper.
8. Requirements for reflective design of boots: reflective cloth is stitched together at the heel and vamp to improve night driving safety.
9. Boot style: all black medium and high police motorcycle boots.
10. Ergonomic design requirements: the tendon of the instep and heel should have a stretchable structure made of cow skin, which is conducive to the movement of the foot.