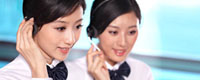 Name: mr.wong
Tel: +86-13989716979
Mobile: +86-15858859109
E-mail: [email protected]
Add: ruian,China
Skype: [email protected]



Product name : Riding boots

Product No. : 202012154614
Details:
1. Fabric: the boots are made of cowhide, with excellent wear resistance.
Cowhide also has good air permeability, making it extremely comfortable to wear.
2. Shoe type: full cowhide mid-high motorcycle boots.The ankle of the boot, crus is windward face, heel, toe place of toe all install protective gear and cushion to absorb shock layer, protect key place from be harmed.The instep is equipped with a stretchable leather structure to facilitate the movement of the foot and improve the convenience of the driver to operate the shift lever and brake of the motorcycle.
3. VIBRAM sole: VIBRAM is made of non-slip rubber and is wear-resistant with strong grip.To improve the durability and safety of the boots.4. Insole: the PU cushioned insole formed in one step can absorb sweat, fight bacteria, deodorize and cushion the pressure of sole.Make wear very comfortable, easy to wear for a long time without fatigue.
5. Waterproof permeability: a GORETEX waterproof breathable film is sewn between the inner lining and the outer shell of the whole pair of boots. The waterproof index of the film is more than 10000mm, and the permeability is more than 8000mm.The waterproof film seam is sealed with hot seal strip technology, making the boots 100% waterproof.The film has good air permeability, which can make the moisture and sweat inside the boots drain out, keeping the inside of the boots dry.With this waterproof breathable membrane, the boots can be used in all weather environments, improving the comfort of wearing.