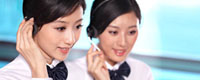 Name: mr.wong
Tel: +86-13989716979
Mobile: +86-15858859109
E-mail: [email protected]
Add: ruian,China
Skype: [email protected]



Product name : Cycling helmet

Product No. : 202012155750
Details:
Colour: white, black
1. The new ABS material shell and EPS material inner shell are adopted by our company, which have excellent anti-fall and shock absorption ability.
2. The products of our company are imported sandwiches and stretch cloth, which have good air permeability and strong sweat absorption ability. The bottom of the helmet is made of carbon fiber cloth, which has good wear resistance and aging resistance.
3. Our products are all standard equipped with double lenses. In addition to the anti-fog and anti-scratch PC lens, we also equipped with a hidden anti-glare brilliance lens.Convenient for rangers on duty during the day.
4. Our products have ventilation holes at the bottom, top and tail, which are convenient for summer riding.
5. This product is an open helmet, with good switch interface material, smooth and durable opening, closing and closing, convenient for the duty of mounted police.
6. This product adopts reinforcement for fast and easy tripping.